Located at the center of Waupaca County in Symco, Wisconsin. The Union Thresheree Grounds plays hosts to three major events each year: the Spring Tractor Pull, the Union Thresheree & the Symco Shakedown. This 33 acre piece of land has been in the Larry Werth family for over 70 years.
welcome to the union thresheree!
"Preserving our agricultural and homesteading heritage and celebrating the technologies of yesteryear."
In 2017 the Union Threshermen's Club will be celebrating 50 years of the Symco Thresheree. In honor of this anniversary the club is planning to publish a commemorative book. As part of this book, the club is seeking stories and remembrances of Thresherees past. To share your memories, please complete this form.
2015 Feature:
Rumely Products and
Root & Van Dervoort Gas Engines.

New 2015 - Wisconsin Made Garden Tractors &
Vintage Garden Tractor Plowing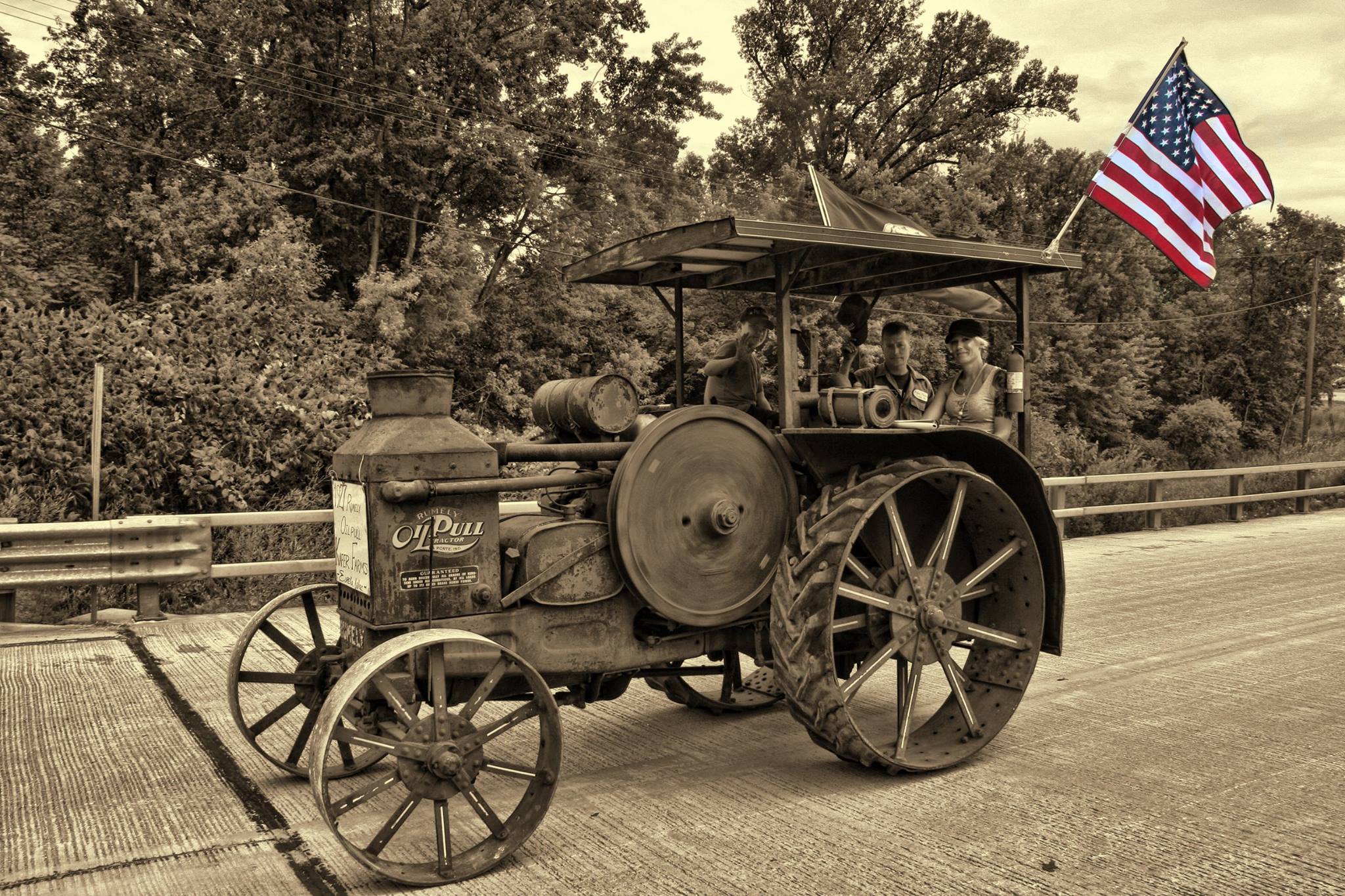 This Years Dates to Remember:
Spring Tractor Pull - June 13, 2015 - To see Pull Results, visit the Spring Tractor Pull page
Father's Day - Hope everyone enjoyed their day at the Union Thresheree Grounds!
Union Thresheree - July 24-26, 2015 - Follow Us on Facebook to see what's new for 2015!
Symco Shakedown - August 7-8, 2015
Next Years Dates:
Spring Tractor Pull - June 11, 2016
Union Thresheree - July 29-31, 2016

Featuring Ford & Fordson Tractors, Doodle Bugs & Sandwich Gas Engines
Father's Day at the Grounds!!
Thank you to all the families that came to the Thresheree grounds for Father's Day! We hope your Dad and Grandad got to enjoy their day!
Updated: 6/21/15